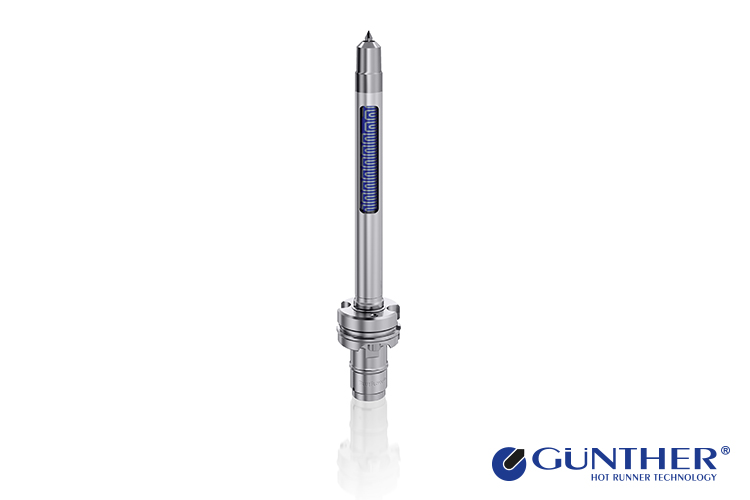 For 35 years GÜNTHER is specialized in injection moulding hot runner technology.
To process technically high-quality filled, or flame protection-formulated thermoplastics, GÜNTHER offers a wide range of hot runner technologies for the effective injection of molten plastics into a mould.
Their advanced technology results in reduced material consumption, a reduction in energy expenses which should not be underestimated and in most cases – shorter cycle times.
Hot runner systems
With their large variety of melt channel diameters, nozzle lengths and gate geometries, the GÜNTHER hot runner nozzle range offers solutions for all the requirements of modern injection moulding technology.